Start a ceramics membership to our Creekside Studio! Open for 8 hours a week, you will have the opportunity to develop your wheel or hand-building practice independently. As a studio member, you will also have exclusive use of your own designated wheel, with additional workspaces available for sculptors and hand-builders. A studio technician will be present to assist with firings and materials during all open hours.
The Creekside Studio is temperature controlled, so it stays warm in the winter and cool in the summer, with an open air option when the weather is just right. It's the perfect place to get inspired and create community.
DATES (click on month to expand & show all dates):
November 12 – December 12, 2019
Tuesday, Nov 12
Thursday, Nov 14
Tuesday, Nov 19
Thursday, Nov 21
Tuesday, Dec 3
Thursday, Dec 5
Tuesday, Dec 10
Thursday, Dec 12
January 2020
Tuesday, Jan 7
Thursday, Jan 9
Tuesday, Jan 14
Thursday, Jan 16
Tuesday, Jan 21
Thursday, Jan 23
Tuesday, Jan 28
Thursday, Jan 29
February 2020
Tuesday, Feb 4
Thursday, Feb 6
Tuesday, Feb 11
Thursday, Feb 13
Tuesday, Feb 18
Thursday, Feb 20
Tuesday, Feb 25
Thursday, Feb 27
March 2020
Tuesday, March 3
Thursday, March 5
Tuesday, March 10
Thursday, March 12
Tuesday, March 17
Thursday, March 19
Tuesday, March 24
Thursday, March 26
Tuesday, March 31
April 2020
Thursday, April 2
Tuesday, April 7
Thursday, April 9
Tuesday, April 14
Thursday, April 16
Tuesday, April 21
Thursday, April 23
Tuesday, April 28
Thursday, April 30
May 2020
Tuesday, May 5
Thursday, May 7
Tuesday, May 12
Thursday, May 14
Tuesday, May 19
Thursday, May 21
Tuesday, May 27
Thursday, May 29
TIMES:
10am–2pm • Tuesdays & Thursdays
VENUE:
REGISTRATION:
$200/month for wheel spots
$175/month for hand building only
Clay, glazes, and firings are included in price
Buy 3 or more sessions and receive 15% off your total!
NOTE: No refunds on studio memberships. Studio will not be open on November 26 & 28, or January 2.
Studio Supervisor: Brian Caponi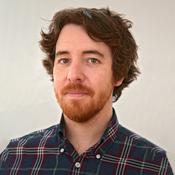 Brian Caponi received his BFA in Sculpture from Grand Valley State University in 2007 and his MFA in Ceramics from the New York State College of Ceramics at Alfred University in 2013. His work has been shown both nationally and internationally at various institutions including: The National Museum of Slovenia, American Museum of Ceramic Art, The Clay Studio, Fosdick-Nelson Gallery, Pewabic Pottery, Central Academy of Fine Arts (Beijing), San Angelo Museum of Fine Art, Simone DeSousa Gallery, Museum of New Art, District Clay Gallery. He has attended various residencies and worked abroad in South Korea, China, Japan, and India.