On February 23, 2018, Montalvo's Carriage House Theatre was the venue for an inspiring evening of poetry and performance featuring Lucas Artists Literary Fellows Danez Smith, Monica Sok, and Julian Talamantez Brolaski, and two-time Grammy winning musician and co-founding member of the genre-busting rock band Living Colour, Will Calhoun. Moving effortlessly from spoken word to song, Julian read from their 2017 book of poems, Of Mongrelitude (Wave Books, 2017) and Advice for Lovers (City Lights, 2012), among other works. In poems and songs that synthesize and meld experimental and traditional voices and forms, Julian "breaks language open from the inside."
​Danez shared some of their most recent poetry exploring friendship and intimacy. Danez's poetry was described in The New Yorker as harnessing the power of the "restorative imagination…in repairing and sustaining communities, and in making the world more bearable." In a riveting and powerful performance energized by the influence of slam and spoken word, Danez mined the intersections of race, loss and time, combining humor with heartfelt poignancy.
Monica Sok read poems from Year Zero (Poetry Society of America, 2016), among other works. Confronting the painful history of the Cambodian genocide enacted by the Khmer Rouge and the generational trauma still resounding today, Monica movingly relived the horror of family members who suffered under the brutal regime, asking us all not to look away from the violence they endured. In ABC for Refugees, Monica explored her experience of being taught English by her father. Her dexterous and witty wordplay and linguistic transformations revealed the complexities of how we acquire and share language.
Will took audiences on a sonic and visual journey with his improvisational performance with live drums, ambient electronics, and image-scapes. Acclaimed as one of the world's most visionary and versatile drummers, Will moved fluidly between drumming styles in a thirty minute set. Creating multiple sonic textures through voice, effects, processing and images, Will then invited Julian, Monica and Danez to join him on stage for a live, improvised co-mingling of voice and sound. Together, this multidisciplinary ensemble demonstrated the power of artists to shape new ways for us to see and be seen in the world.
Image Gallery
Meet the Artists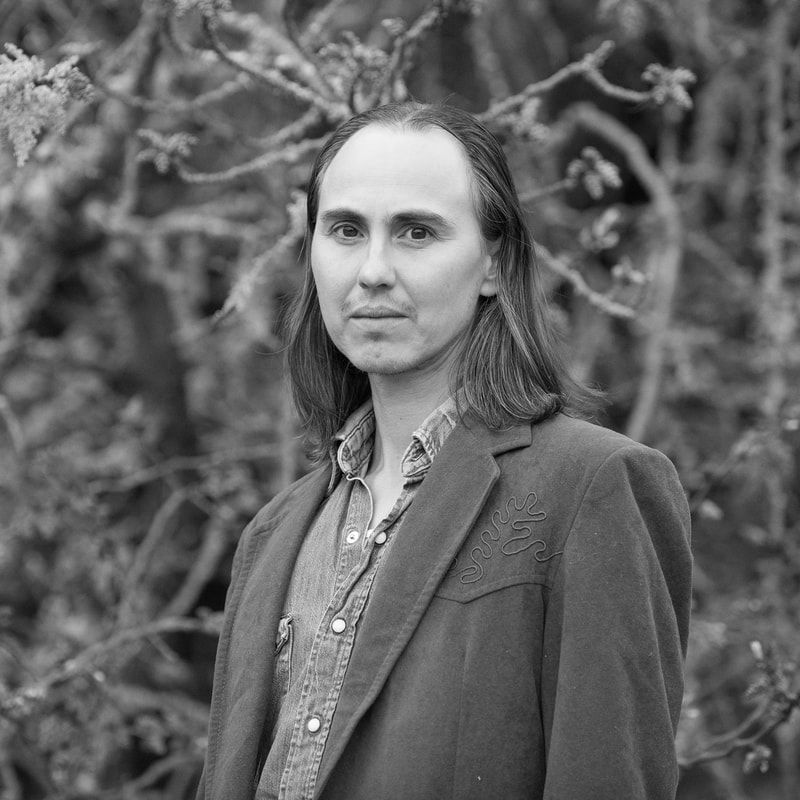 Julian Talamantez-Brolaski