Of Maori, Indian, and Pacific Island decent, Lucas Artists Visual Arts Fellow Tiffany Singh (Auckland, New Zealand) draws inspiration from her varied cultural backgrounds to create work consisting largely of natural mixed-media-based installation and participatory community building. She has garnered critical acclaim for her use of ceremonial and ritualistic materials gathered from and transcending everyday culture.
Continuing her ongoing investigation into the concept of sacred spaces, in 2013 she created the participatory sculpture The Bells of Mindfulness at Montalvo Arts Center. Working with community groups and in collaboration with rural artisans in western India, she produced an installation of 1000 handmade and fairly traded metal bells and paper cranes suspended from brightly colored ribbons from a persimmon tree in Montalvo's Italianate Garden. Drawing on the Buddhist tradition of using temple bells as an aid for mindfulness, Singh intended for the installation to serve as a tranquil space for rest and reflection.
​Once the piece was completed, she invited members of the public to select a bell from the tree, take it to a space they considered sacred, and send documentation of the new location of the bell. Her hope was that over time, a complex portrait of what sacred space means to us today would begin to emerge.
​ Listen to Singh discuss her approach to art-making and her work The Bells of Mindfulness in this short video produced by Content Magazine, and then peruse the documentary materials below to learn more in-depth information about the project.
​
Image Gallery
Partners and Sponsors
The Bells of Mindfulness was made possible through the generous support of the following program partners, exhibition sponsors, and Friends of the Lucas Artists Program: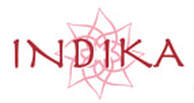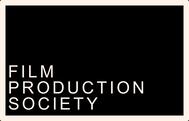 In the News