Info
Join us for a celebration of Earth Day with a special Open Access event on Thursday, April 20 from 5:30–8:30pm featuring three exciting installations presented by artists from our Lucas Artists Residency Program. One of these installations will then continue to be available for visitors to engage with during the weekend of April 22–23.
Minneapolis-based composer JG Everest will present a new site-specific temporary sound + performance installation for the grounds at Montalvo, to be experienced along the paths and bridges that line the creek in the Redwood forest between the Villa and the LAP studios. This installation, entitled While It Lasts: An Earth Day Sound Garden, will premiere at the Open Access event on Thursday and will continue with live, open-house style events on Saturday and Sunday, April 22 and 23 from 11am–3:30pm, all as part of a celebration of Earth Day.
The Sound Garden will be comprised of approximately 60-70 small, independent wireless speakers, housed in various handmade vessels — wooden birdhouses, felt sculptures, small urns — spread out across 2-3 acres along the creek and trails. Each speaker plays a different part of the whole piece of music, spatially composed for every corner of the space, unfolding uniquely for each listener in a self-guided experience — circulating throughout the space, lingering, leaving, and returning. With live accompaniment by roving musicians and visual art elements also incorporated into the experience.
LIGHTFAST is a collaborative multi-media visual, sculptural and audible installation that engages with the natural world and our place within it. The quartet was founded in 2020 by writer Sylvia Brownrigg, musician and composer Monica Scott, and visual artists Christel Dillbohner and Danae Mattes. They will be developing new material for this Earth Day Celebration, responding creatively to Montalvo's environment, its fauna and flora, its natural and human history. The results of their collaborative explorations will be presented in an open studio installation that includes a live prose reading with musical performance and projections.
Corinne Okada Takara, a joint Santa Clara University and Lucas Artists Program Fellow, is a visual artist who blends knowledge across time and cultures to create works that encourage more voices in the discussions of equitable and just biofutures. She will lead a hands-on art activity in which participants will design a mini Ikebana floral arrangement using LEGOs, bioplastics, bits of flowers, twigs, algae and moss sourced from the Montalvo Art Center grounds. It is hoped that this playful flower arranging activity will empower participants to see themselves as capable of shaping their environment and finding inspiration from the natural and manufactured materials around them.
Tickets ($10 to the general public / free for students and Montalvo donors) are required for the Open Access event on Thursday. It will include opportunities to engage with of all three installations and a chance to meet the artists. Food and wine will be available for purchase. The installation is located in our shaded forest area so we recommend dressing in layers and wearing comfortable shoes.
Visiting the Sound Garden on Saturday and Sunday is free, and guests can drop in at any time throughout the day. Saturday's activities will also feature a special Chalk the Walk opportunity at Charmaine's Garden Terrace on the west side of the Villa: We'll provide the chalk, you create the art! Our volunteers will help you find a space to create and give you ideas for inspiration; perfect for the whole family.
Click the More Info button below for tickets to the opening event or to RSVP for the weekend.
Sponsored by: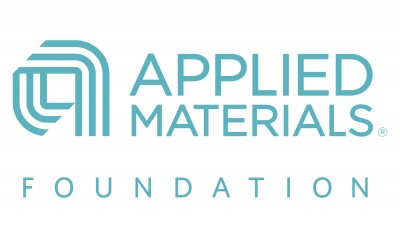 No events currently available.
Please check back again soon!
About the Artists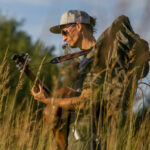 JG Everest
Guest Artist
Music & Composition / Visual Arts / Performing Arts
---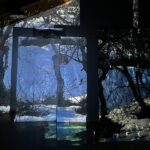 LIGHTFAST
Guest Artist Collective
Multimedia
---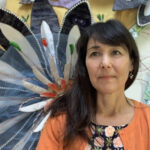 Corinne Okada Takara
Lucas Artist Fellow
Visual Arts