Montalvo Arts Center's Sally and Don Lucas Artists Program (LAP) is proud to announce the fellowships awarded from its California open call held earlier this year, the first open call held by the LAP in over ten years.
Of 370 applicants, 65 artists—spanning careers from emerging to established—were awarded Lucas Artists Fellowships: 30 in the field of visual arts, 19 in literary arts, and 16 in music/composition and performing arts. Fellows will receive three months of residency time which can be used at their discretion over a three-year period, beginning in October of this year and extending through 2026.
Since its inception, Lucas Artists Fellows have been selected through a two-tiered nomination and juried process; only once before has an open application been held. "Our goal with this open application was to provide access to the program for all interested California artists, some of whom may not typically be identified through our nomination process," shared Sally and Don Lucas Artists Program Director Kelly Sicat. "As we approach the 20th anniversary of the LAP, we are excited to welcome these remarkable artists into our creative community and provide them with the kind of support for which we have become known."
"The LAP is at the heart of our mission to enrich the lives of all people through the arts, and is recognized internationally as a formidable creative incubator," said Montalvo's Executive Director Angela McConnell. "As we strategically focus on expanding access to all aspects of Montalvo, we are excited to offer this fantastic opportunity to deserving artists so close to home."
Located within Montalvo's 175-acre public park and historic property in the heart of the Silicon Valley, the LAP is dedicated to providing artists with a self-directed flexible and expansive space in which to take risks, incubate, collaborate, investigate and create. The LAP is a hybrid model that supports uninterrupted time to develop new and relevant work, while offering opportunities to share ideas and projects through its public programs, commissions and partnerships. The LAP values diversity, equity, access and inclusion, and is committed to supporting a broad mix of artistic voices. The program fosters a shared sense of community and belonging among artists, and strives to produce innovative programming that connects LAP artists with the Bay Area and beyond. The LAP facility at Montalvo will celebrate its 20th anniversary in 2024, and looks forward to welcoming these artists to its cohort of over 1,000 artists from more than thirty countries who have participated since its opening.
Visual Arts Fellows
Music, Composition, & Performing Arts Fellows
Literary Arts Fellows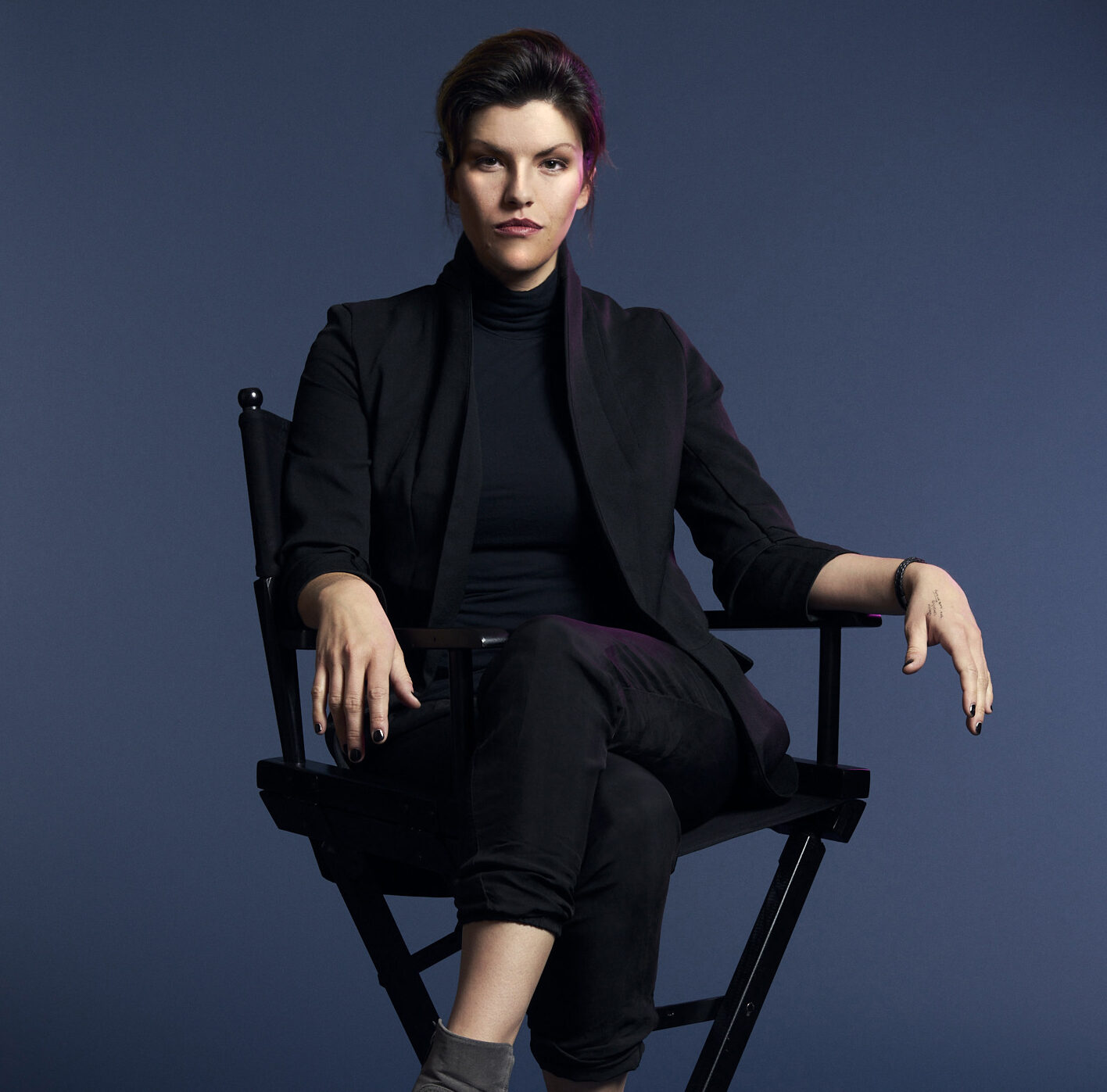 Jurors for This Selection
VISUAL ARTS JURORS
Aleesa Pitchamarn Alexander is the Robert M. and Ruth L. Halperin Associate Curator of Modern and Contemporary Art and the Co-director of the Asian American Art Initiative at the Cantor Arts Center at Stanford University. With Assistant Professor of Art History Marci Kwon, Alexander has worked to transform the Cantor into a preeminent institution for the collection, display, and study of Asian American/Asian diasporic art in the United States. She is the curator of The Faces of Ruth Asawa (July 2022 – ongoing), which served as the inaugural exhibition of the AAAI, and the major survey East of the Pacific: Making Histories of Asian American Art (Sept. 28, 2022 – Feb. 12, 2023), which foregrounded historical Asian diasporic artists that mainstream art institutions have long excluded. She has contributed to multiple exhibition catalogs and publications, most recently writing about Ruth Asawa, Dominique Fung, and the role of university art museums.
Barbara Goldstein is the founder of Art Builds Community (ABC), a women-led, public art planning and consulting firm that brings critical thinking and artists' perspectives to the creative design of cities, buildings, and infrastructure. She is the former Public Art Director for the City of San Jose and editor of Public Art by the Book, a primer published by Americans for the Arts and the University of Washington Press. Goldstein has directed public art programs in Seattle and Los Angeles, and worked as a cultural planner, architectural and art critic, editor, and publisher. She has lectured and participated in workshops on public art in the United States and abroad, and has consulted with cities, developers and public agencies including Bay Area Rapid Transit (BART); Chattanooga, TN; Fort Worth, TX; Glendale, CA; Palo Alto, CA; Pasadena, CA; Pittsburgh, PA; Las Vegas, NV; and San Jose, CA.
Marc Mayer is an independent curator, educator, and arts administrator based in San Francisco, California. Born and raised in New York, Marc began his career at the Museum of Modern Art and worked at the New Museum and Art21. In 2011, Marc was hired by the Asian Art Museum to cultivate younger, more diverse audiences with a focus on contemporary art. He organized exhibitions, programs, and commissions with artists including Jean Shin, Sanaz Mazinani, Ranu Mukherjee, Young-Hae Chang Heavy Industries, Saya Woolfalk, Lee Mingwei, Toyin Ojih Odutola, and Ala Ebtekar during his tenure. Recently Marc served as interim co-executive director of the San Jose Institute of Contemporary Art and is currently working as a program consultant with Headlands Center for the Arts. He is also a proud board member of the arts non-profit, Southern Exposure.
TT Takemoto is an artist, filmmaker, and scholar exploring hidden dimensions of same-sex intimacy and trauma in Asian and Asian American history. Takemoto conjures up immersive queer historical fantasies by manipulating found footage and engaging with tactile dimensions of the archive. Takemoto was awarded the Grand Jury Prize for Best Experimental Film at Slamdance Film Festival and Best Experimental Film Jury Award at Austin LGBTQ+ International Film Festival (aGLIFF). Their festival screenings include Ann Arbor Film Festival, Anthology Film Archive, BFI Flare (London), MIX Milano, MIX Mexico, Marseille Underground Film Festival, Outfest, Queer Forever! (Hanoi), Rio Gay Film Festival, Toronto Reel Asian Film Festival, TranScreen (Amsterdam), and Xposed International Queer Film Festival (Berlin). Takemoto is dean of Humanities and Sciences at California College of the Arts.
Mario Ybarra Jr. is a Mexican-American conceptual artist born and raised in Los Angeles. His artwork operates as examinations of excluded social norms, often examining complete environments, histories, and narratives. He received an MFA from University of California Irvine and a BFA from Otis College of Art and Design. He has been featured in many local, national, and international exhibitions/fairs, including the 2008 Whitney Biennial, the Tate Museum in London, the Orange County Museum of Art, Museum of Contemporary Art San Diego, MOCA Los Angeles, MOCA Detroit, the ICA Boston, Museo De Cervantez Spain, ARCO Fair 2011 and 2013, LACMA, and the Art Institute of Chicago. In 2002, in partnership with his wife Karla Diaz, he co-founded Slanguage, an artist-run space/collective in Los Angeles that hosted art exhibitions, residencies, and programming for youth and adults. He has been featured as a speaker in many national and international venues, including most notably at the Creative Summit in New York and Art Pace San Antonio.
LITERARY ARTS JURORS
Alix Christie is a former Lucas Artists Program Literary Arts Fellow, prize-winning author and journalist, and native Californian. Her new novel The Shining Mountain was published in April 2023. Her debut novel, Gutenberg's Apprentice, the story of the making of the Gutenberg Bible, was shortlisted for the VCU Cabell First Novelist Award and longlisted for the International Dublin Literary Prize. Her story "Everychild" won the 2021 Jeffrey E. Smith Editor's Prize in fiction from The Missouri Review. As a longtime foreign correspondent, she has written numerous stories set in other places and times, including "The Dacha," a finalist for the 2016 Sunday Times (UK) Short Story Award. She earned an MFA at St. Mary's College in California and is currently based in San Francisco, where she is at work on a memoir and writes about culture for The Economist.
Juan Felipe Herrera, son of farmworkers, lives in Fresno with his wife, poet Margarita Robles. During the last fifty years he has dedicated his life to poetry, community, art and teaching. In the last ten years, he has been the Poet Laureate of the United States and California. His awards include the National Book Critic's Circle Award, Guggenheim Fellowship, LA Times Robert Kirsch Award, Latino Hall of Fame Award, Pushcart Prize, UCLA Chancellor's Medal and the UC Riverside Lifetime Award. The Juan Felipe Herrera Elementary School is scheduled to open in Fresno in the fall of 2021. One of his inspirational poems will be placed in the capsule of the NASA Lucy robotic Spacecraft this fall. With over thirty books in various genres, his recent work is Every Day We Get More Illegal (City Lights Publishers). Herrera is a graduate of UCLA, Stanford, and the University of Iowa Writer's Workshop.
Garrett Hongo, poet and memoirist, was born in Volcano, Hawaiʻi and grew up there and in Los Angeles. He earned his BA from Pomona College and his MFA from UC Irvine. His poetry collections are Yellow Light, The River of Heaven, which received the Lamont Poetry Prize and was a Finalist for the Pulitzer Prize, and Coral Road. His most recent publication is The Perfect Sound: A Memoir in Stereo. His other nonfiction work includes The Mirror Diary and Volcano: A Memoir of Hawaiʻi. Hongo's work has been recognized with fellowships from the Guggenheim Foundation, Rockefeller Foundation, and the National Endowment for the Arts. In 2022, he was given the Aiken Taylor Award for lifetime achievement in poetry. Current poems and essays appear or are forthcoming in The New Yorker, SoundStage! Ultra, Georgia Review, and Sewanee Review. Hongo is the distinguished professor of creative writing at the University of Oregon.
Zeyn Joukhadar is the author of The Thirty Names of Night which received the Stonewall Book Award for Literature and the Lambda Literary Award for Transgender Fiction.He is also the author of The Map of Salt and Stars, which won the Middle East Book Award and was a Goodreads Choice Awards and Wilbur Smith Adventure Writing Prize finalist. His work has appeared in Electric Literature, Salon, The Paris Review, [PANK], and has been included in anthologies such as Letters to a Writer of Color, This Arab Is Queer, and Kink. He has been twice nominated for the Pushcart Prize. Joukhadar serves on the board of the Radius of Arab American Writers (RAWI) and mentors emerging writers of color with the Periplus Collective.
Alva Rogers is a dramatist and vocalist whose most recent work, Topsy-Turvy, was presented at the Museum of Modern Art as part of the Just Above Midtown Performance Festival in February 2023. She is the recipient of a TCG Playwriting residency at NY's Public Theater, Bessie Award, and grants from the Rockefeller Foundation, Franklin Furnace Performance Fund, and the Jim Henson Foundation, among others, for her plays, musicals (written with composer Bruce Monroe) and puppet theatricals. This native New Yorker has received degrees from Brown University (MFA), New York University (MFA), and Bard (MAT). After co-founding Rodeo Caldonia, a performance collective and theater troupe in NYC, Rogers earned MFAs in Musical Theatre Writing (NYU/Tisch, 1995) and Playwriting (Brown University, 1998). She is an alumna of Montalvo's Lucas Artists Residency. Rogers will be in residence at The Eugene O'Neill 2023 National Puppetry Conference.
Giovanna Sardelli is the Director of New Works at TheatreWorks Silicon Valley, where she has directed and developed plays around the country, including many off-Broadway productions. Sardelli's directing credits include many collaborations with Matthew Lopez and Rajiv Joseph, including the production of Joseph's Obie Award-winning play Describe the Night at Atlantic Theatre, and her production of Joseph's Guards at the Taj for the Geffen Theatre which won the 2016 Ovation Award for Best Production of a Play. She recently directed the Marvel podcast Squirrel Girl: The Unbeatable Radio Show! Sardelli holds an MFA in Acting from New York University's Tisch School of the Arts and taught in NYU's Graduate Acting Program and Dance Department. Before being invited to train at NYU's prestigious Director's Lab program, Sardelli worked as a professional actress for a decade. In 2019, she was named the Alumna of the Year for the University of Nevada, Las Vegas College of Fine Arts.
MUSIC, COMPOSITION, & PERFORMING ARTS JURORS
Christopher Costanza has enjoyed an exciting career as a cello soloist, chamber musician, and teacher. A winner of the Young Concert Artists International Auditions and the recipient of a Solo Recitalists Grant from the National Endowment for the Arts, Costanza has performed to enthusiastic audiences throughout the U.S., Europe, Canada, South America, Australia, New Zealand, China, and Korea. In 2003 Costanza joined the St. Lawrence String Quartet, Ensemble in Residence at Stanford University. A strong proponent of contemporary music, he has worked extensively with a great many leading composers, including John Adams, Osvaldo Golijov, Olivier Messiaen, and Pierre Boulez. Costanza's discography includes recordings on the EMI/Angel, Nonesuch, and Naxos labels; and his recordings of the Six Suites for Solo Cello by J.S. Bach can be found on his website, costanzacello.com. Costanza received a Bachelor of Music and an Artist Diploma from the New England Conservatory of Music in Boston.
Byron Au Yong is a composer and incoming director of arts leadership at Seattle University. His music challenges conventional narratives and works to end violence. Examples include Activist Songbook to counteract hate and energize movements (Asian Arts Initiative, International Festival of Arts & Ideas), The Ones, a.k.a. (Be)longing, a.k.a. Trigger about coming of age in an age of guns (Live Arts Miami, Virginia Tech Center for the Arts), and Stuck Elevator about a Chinese food delivery man trapped in a Bronx elevator for 81 hours (American Conservatory Theater, Nashville Opera). Au Yong was a 2016 Lucas Artists Fellow, and has also received a Creative Capital Award and Sundance Institute Time Warner Foundation Fellowship.
Double G is a Los Angeles-based composer, conductor, saxophonist, and attorney-at-law focusing on federal civil rights litigation and entertainment law. A Lucas Artists Fellow in 2008-2009, Double G is best known for his work as the musical director and co-founder of daKAH Hip Hop Orchestra, bringing the streets to symphony hall. Compositions include work for orchestra, opera, big band, jazz combo, string quartet, and any configuration that has a budget. His work has also included many miles on the road, many moons in the studio, and participation on Grammy-winning recordings, and RIAA-Certified Platinum and Gold albums. He now juggles life as an artist/attorney, clinging with every breath to the music that has been a lifelong life raft.
José Ome Mazatl is a native of México City. He studied dance at the National Institute of Fine Arts in México, and has a B.A. in Anthropology from UC Berkeley and M.F.A in Dance from Mills College. In 2004, Mazatl was the recipient of a Bessie Schönberg residency at The Yard, and the Djerassi residency. He is the recipient of a CHIME Across Borders fellowship with Ralph Lemon. He was a 2018 U.S.-Japan Creative Artists Fellow, a 2019 Dance/USA Artist Fellow, a 2021 Guggenheim Fellow and a Rainin Fellow with Debby Kajiyama. Mazatl's curatorial practice can be seen at the FRESH Festival and at Eastside Arts Alliance's Live Arts in Resistance (LAIR) initiative, which provides residencies and performing opportunities for artists of color in East Oakland.
Emma Moon is director of development at SFJAZZ and was previously at the Segerstrom Center for the Arts in Orange County as vice president of development. Emma has had a distinguished career in development leadership in Bay Area arts institutions including Montalvo Arts Center, Other Minds, and the Stern Grove Festival. She has also performed as a flutist with the symphonies of Honolulu, Utah, Berkeley, and the Chautauqua Institute, and currently serves on the board of the Berkeley Symphony.